Your Dream Body Without  Gym or Protein Only With Bar Brothers
Have you ever admired gymnastics? I think of course you are; Because they have greater bodies than bodybuilders, but looks more functional and much more athletic.Thats the reason why street workout exploded in recent years.
And nowadays there is a much more popular trend in fitness world which is one that i have been applying for last 4 months.I must admit, I've never been in better condition physically and mentaly.
It is an advanced bodyweight exercise program or recently named as  calisthenics.You don't need gym, any machine or even any weight.You only need  a set of bars!
Do not underestimate bodyweights effects.You can look creators of BAR BROTHERS which is systematic calisthenics workout program, ı've followed.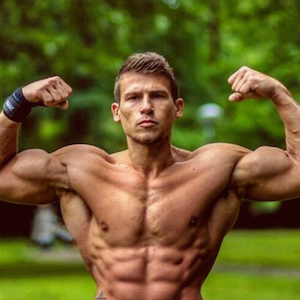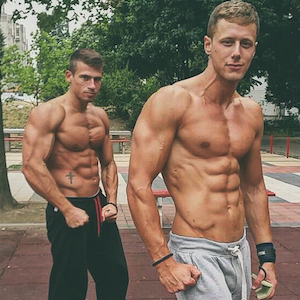 Lazar Novovic and Dusan Djolevic creators of Bar Brothers
Step By Step Build Your Body With Bar Brothers
As I said before calisthenics is a healthy and most effective street workout style and Bar Brothers is the professionaly prepeared calisthenics workout routine.
I begin these program to make some gymnastic moves like one handed push ups and pull ups, human flag etc. While ı have been travelling in this program by learning these moves ı sculpted a spectecular ripped body.
---
Why Calisthenics Better Than Conventional Training?
First of all,  nothing  is wrong with gym based training. Nothing at all.Resistance training and diet with high protein low carb is the best way to transform your body.
However  something are  different with calisthenistics training.I think main reason is it's simplity.And there are some effects of bodyweigt based training that conventional training methods can't provide;
---
1. It Build Better Overall Body
Calisthenics trainers have more athletic and lean body than gym buffs and bodybuilders.Gym guys have overly devoloped chests and rounded shoulders but not much six pack.They have been training with 100 kg bench press but they can not do calisthenisters moves .Also that athletic appearance brings much more fun than gym guys.
---
2. It Always Keep You Ambitious
Building body mostly interested with its persistance.While one train at gym he or she need to go vacation and s/he loose its interest towards gym or sometimes gym trainings get monotonues because gym based trainings have less milestones than calisthenics trainings.
In gym your ope while going  an exercise is lifting more than yesterday but it's not a real purpose.Your real purpose to get bulked ripped body is on very far therefore you can loose your interest easily.However, bodyweight trainings always keep you tuned because there are tons of moves to learn and while learning them you never bored.
3. You Don't Get Injured Easily
While exercising with your bodyweight your brain also learn how to control your body when you are falling or jumping.In other words, you learn your body balance.
But in gym to get bigger muscles, we generally increase the weights and it gradually hurt your back, shoulder and knees.
Reasons To Choose Bar Brothers
First and foremost reason is their step by step  exercise plan. I love how it advancess. And I love how they always underlines their  techniques.
The fitness world has lots of  know it all amateurs, but the Bar Brothers System is created by their founders.There fore you can always ask your problems to co founder Dusan Lazar  or Novovic Djolevic.
Second reason is bar brothers system make you feel yourself in part of a movement.I Bar Brothers there is a challenge to become part of brotherhood
a little motivational taste of Bar Brothers:
Lastly, they don't ignored power of nutrition.It doesn't matter how much you train without good diet program, you can not reach your goals.
Their recommendations  are very similar to conventional methods like higher protein, less fat and carb.But  they don't allow you to use protein shake or supplement.
---
Here Some Success Stories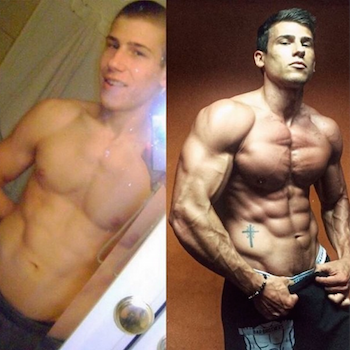 Transformation videos:
---
Index Of Bar Brothers Program?
It's a 12 week program each week you follow a different routines.
Lazar Novovic and Dusan Djolevic show every routine and exercises technique in video.
typical hour lenght gym based workouts.You can do them in your home easily
All of videos in the program can easily be accessed by internet and they are not very long videos , therefore you can keep your time exercising other than looking at your phone.
You will only need a chin up bar and something for dips which are cost nothing and you can easily set them up in your home.Some other options are given in the Getting Started video.
Program Costs only 47$(A month gym price).
And of course ıt has money back guarantee for 60 days.